Who Draws the Plans?
Tim Carter, a licensed master plumber since age 29 draws them. Tim's the founder of AsktheBuilder.com. Call Tim now at 603-470-0508 if you have questions.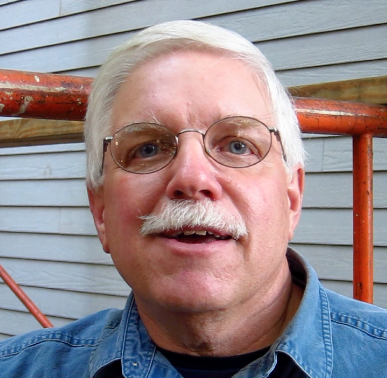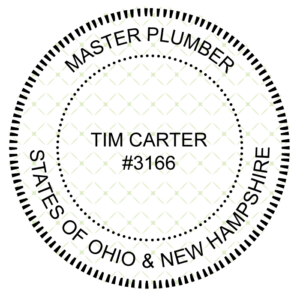 What Do the Plans Include?
Your plans will include:
drain, waste, and vent pipes
labels for fixtures or fixture groups
your personal title block with the job address
general notes to assist you or the plumber
All drain, waste, and vent pipes are labeled for size. This drawing allows you to acquire a plumbing permit. If you install the pipes the way shown on the drawing, you'll pass your rough-in inspection.
CLICK HERE to see a typical riser diagram.
Where Do I Order My Riser Diagram?
Go here to place your order. It's easy. Just add up the number of FULL bathrooms on your plan and select the correct product.
What is the Format of the Plans?
Your plans come to you as a PDF file you can forward to your plumbing department/inspector. Should you need a paper copy, you can take the PDF file to a local Staples store and they'll print one out for you.
How Fast Can I Get the Drawings?
Your plans can be drawn in just five business days. If you require faster service, you can get the 24-hour service or the 48-hour service.
What Information Do I Need to Provide to Tim?
Tim needs:
a PDF copy of your blueprints showing all fixtures
the location of your sewer tap or septic tank
the full address of the location of the job
You'll email all this information to Tim at:
askthebuilder at Gmail dot com
Will a Hard Copy of the Plumbing Drawings be Mailed to Me?
No. If you want a hard copy, take the PDF file to Staples and ask them to print it on 11×17 paper
Do the Plans Include a Material List of the Pipes and Fittings?
No. The only way a material list can be made is to inspect the job in person and determine where pipes can be installed with respect to the framing. You'll have to create a material list yourself.
Do the Plans Include Water Supply Drawings?
No, but if you want Tim to size and produce a layout for you, he can. CLICK or TAP HERE to order this product. A water-line drawing is not required in most cities to get a permit to install your drain, waste, and vent pipes.
Do You Size and Draw Gas Line Systems?
Yes, I can draw your residential or light-commercial gas line system. CLICK or TAP HERE to order it.
Do You Draw Light Commercial Plumbing Plans?
Yes, I can draw your light-commercial plumbing plans. CLICK or TAP HERE to order them.
Do I Get Any Tips on How To Install the Piping?
Yes, you get a FREE COPY of my Best Plumbing Practices with each order.